FARM BOA VISTA - ESTATE COFFEE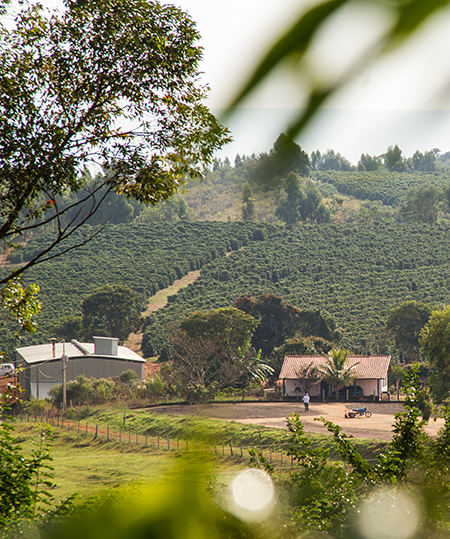 The Boa Vista Farm, located in Cassia/MG, was acquired by the Correa Family in 1998 and is very careful in selecting coffee varieties that enable the production of coffees which have been recognized and valued for its unique characteristics through several awards. From the hands of the family, several lots have has produced, winning regional and national coffee quality contests, as well as being Cup of Excellence finalists.
These results come from the efforts seeking a constant improvement, always looking at social and environmental responsibility, in order to improve the quality of the beans produced. The farm participates in Certifica Minas program; is filiated to AMSC, as well as IWCA Brasil; certified with Fair Trade and UTZ . Such programs encouradge the production of better quality coffees without harm to the nature. Currently, 100% of the electrical energy consumed in the farm is produced in a clean and sustainable way, through a fotovoltaic power station (solar energy).
Besides the passion for coffee, the Correa Family also passes along to new generations the tradition of calling the loved ones by nick names. From the nicknames of "Zecão"´s children – "Malu", "Carol" and "Badu", came the brand "Macadu Specialty Coffee", another accomplishment of the Correa Family in order to offer the consumers an elegant coffee with a unique flavor, harvested from the awarded plantations.
Farmer: Luiz Gustavo G. Corrêa
City: Cássia/MG
Alta Mogiana Region
Altitute: 1100-1300mals
Varietal: red catuaí and yellow catuacai
Dry Method: Natural - Patio dried